Cock Sucking Fags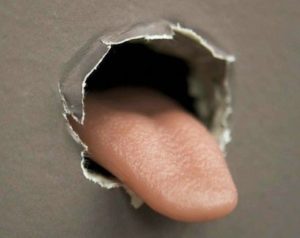 So many guys that call up ask if any other guys talk about wanting to suck cock, when I tell them at least a third do, they are shocked, they seem to feel it's rare, that they are in a small group, but no, it's very common and ones that sucked cock once decades ago think about it as much as ones that go to gloryholes three times a week, it's a very common fantasy that many men have and want to talk about. It can have a life long effect on them even if it was only once many years ago.
One called up last night that goes to gloryholes a few times a month and he loves to suck cock, even random dick he doesn't even know who's it is, he just goes and sits in these places and waits for a dick to come through the wall and he usually just takes it in his mouth and licks it and deep throats it, he has no clue who's it is and he will never know their name or see their face. He could walk right by them the next day and not even know if some guy in the supermarket had his dick down his throat the night before.
He isn't looking for a boyfriend or any kind of a regular thing, he just likes random sexual encounters and it's hot to him not knowing who's he sucked. He said this one last night was really huge, some black guy that must have been twelve inches long and really thick and it just kept coming through the wall and he lifted it's huge weight in his hands and started to drool all over it and suck on the head and lick all the shiny, slippery precum off of the head of it and then wrapped his lips around it as best he could and he just sucked on it until it shot its load, he swallowed it and the cock withdrew from the hole in the wall and they both left without seeing each other.